We recognize that all of our patients are unique and deserve to receive orthodontic care that reflects their individual needs. Our experienced and talented team is committed to working with you and your family to create a comfortable, stress-free, and rewarding orthodontic experience every time you visit our practice.
We are pleased to welcome you and your family, and we look forward to working with you.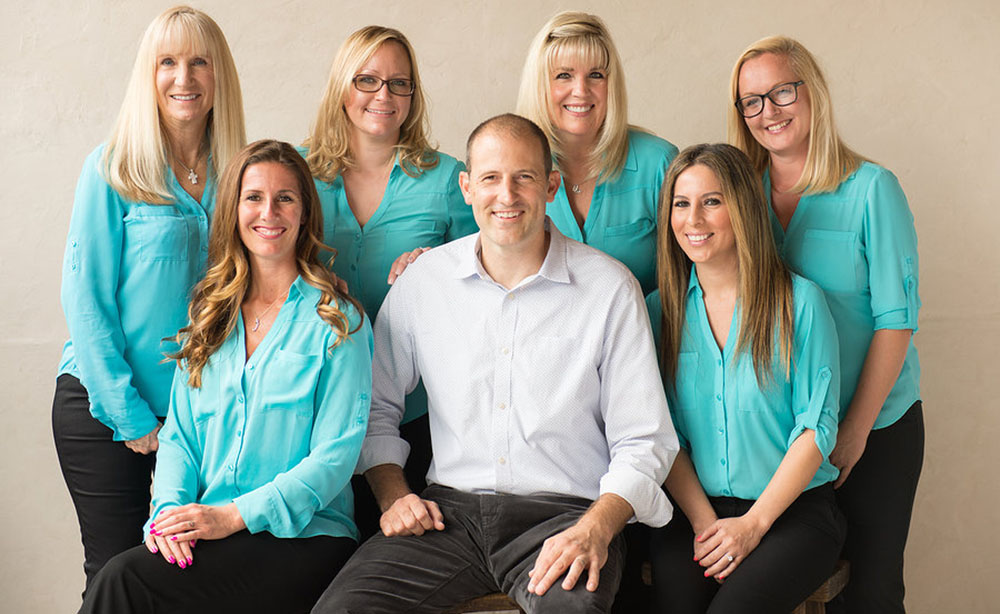 ---
Karla
Scheduling Coordinator & Registered Dental Assistant
I love working with all our wonderful patients and their families. While our professional and caring staff members are also marvelous, it's our patients who really light up our office. So many of them are excited about starting treatment and their enthusiasm is contagious. I primarily work at the front desk, greeting patients when they arrive, answering phones, and scheduling appointments. When needed I also assist in the back office.
I am the proud mother of three children and I have a beautiful grandson, as well. I love water sports and being near the ocean.
Sophia
Treatment Coordinator
I enjoy working with our patients and their parents to create financial arrangements and payment plans that fit their budget. When I see the relief on a parent's face, as they realize that they can afford the orthodontic care that will transform their child's smile and self-esteem, I know we've done a good thing. That's what we're about here: putting the needs of the patients before everything else. As financial coordinator, I work to make sure that orthodontia is affordable to our patients, whether or not they have insurance.
I have a wonderful husband and a beautiful daughter, Sierra, who is currently attending college to pursue a career in dental hygiene. In my hours away from the office, I love spending time with my family and laughing at the jokes and stories we share.
---
Stephanie
Treatment and Financial Coordinator
I have the pleasure of working along side our wonderful patients to help them come up with individual plans that fit their specific needs. As a financial coordinator I get to calm any fears, answer questions and help make treatment possible! Especially in a soothing environment, it is very rewarding to me.
When I am not caring for our patients, I spend my days playing with my handsome, sweet little boy and our dog. Another passion of mine is exploring new foods and taking impromptu mini getaways.
---
Emma
Registered Dental Assistant
I love helping patients obtain their perfect smiles and a healthy mouth as a registered dental assistant. I enjoy talking with and getting to know our patients and their hobbies. Being a part of a professional, fun orthodontic team that provides exceptional care is great. I could not imagine a better place to work.
I just married my best friend. We love spending time at Lake Havasu. I also enjoy working out and going on hikes with my dog named Ammo.
---
Cesar
Registered Dental Assistant
My dental career start back in the summer of 1998 as an intern at a general practice office. I have since helped in many specialties including oral surgery, endodontics, periodontics and finally orthodontics, which is where my heart is. I am happy and humbled to have had the opportunity to travel with Dr Boulton to Guatemala and experience first hand how it feels to help someone in need of dental care which brings a smile to their face. Dr Boulton is a down to earth person and cares not just for his patients but also for his staff and is very involved in his community.
In my spare time I enjoy being with my family by taking my kids to baseball games as well as theme parks and trying new foods.
---
Pam
Community Relations/Marketing
I love working at Boulton Orthodontics, where our patients come first & amazing smiles are created! Marketing is where my experience & passion come in. I love visiting our area dental offices, maintaining our longterm relationships as well as developing new ones. I also enjoy being involved in community events and sponsoring our local schools.
I love God, my beautiful family (especially my grandchildren) and friends. I'm partial to Reese's Peanut Butter Cups and frozen custard.
---
Trisa
Back Office & Registered Dental Assistant
My favorite part of my job is seeing kids grow-up and being a part in helping to make a beautiful smile. I know how important having healthy, straight teeth is, and when I can assist with that process, I know that I've made a difference in the life of a patient that I've come to think of as a friend. Working in orthodontics is rewarding, that way. I assist our doctor in the back office when he's treating our patients.
When I'm not at work, you'll find me spending time with my family, including my spouse of more than 20 years, two sons, and my daughter. I love watching them play sports. When I have free time, I enjoy running and have run in four half-marathons, and I love the Ragnar Relays, too.
---
Kristine
Registered Dental Assistant
I love making an apprehensive patient feel comfortable and welcome. Being able to see the transformation of our patients' self-confidence through their journey to a beautiful smile is something I have a huge heart for. Dr. Boulton and our entire office are really a rare find. Dr. Boulton has a genuine kindness and concern not only for his patients but the community as well. He goes out of his way to help others, and he gives his time and efforts to others in need. Our office works great as a true team to make sure your time is valued and patients are done on time. It really goes to show, you get what you give!
I love traveling, painting, cooking, photography, river fun, and spending time with my husband and daughters. My motto is "Live to serve others, Love without reservations, and Laugh your hardest."